I have certainly been accused of being a 'glass half full' person.  I am pretty sure I have always been like this – I choose to try to worry about those things I can control and be as positive as I can about everything else.  So, even though this pandemic is not over, and the ramifications might not be over for a while longer, I do see some silver linings in what we are, and have been, going through.
On the personal side, even though I would have rather seen my boys finish out their freshman year of college – at college – I have really enjoyed being able to have dinners with them again as a family each evening.  During this time we have also learned some new board games, gone on hikes and bike rides, and worked on some fun woodworking projects together.  Recently, the boys and I built benches that I look forward to using and enjoying for many years.  Teaching them a little more about basic woodworking is something I have wanted to do for a few years now.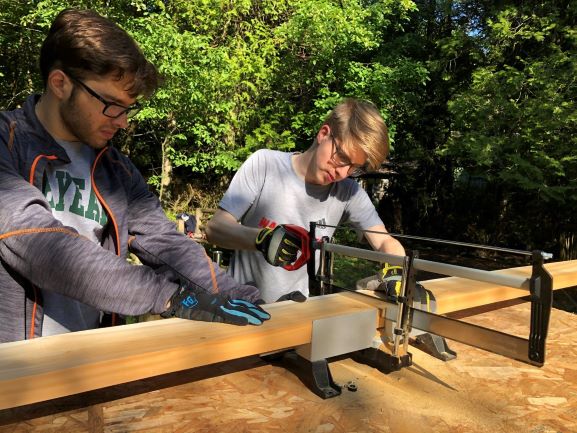 .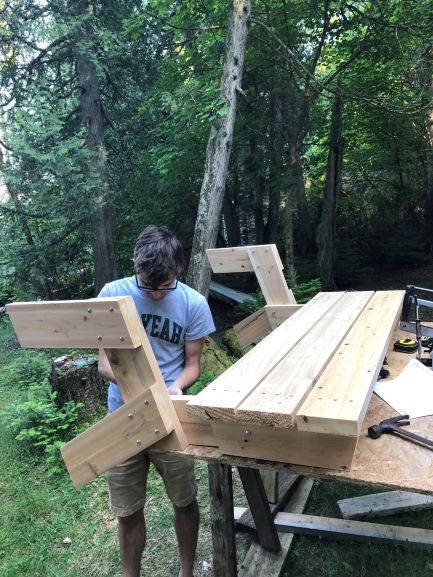 On the business / professional side, it seems to me that clients have been a little more willing to talk about risk level and risk tolerance, and have wanted to revisit their planning situations as well.  When times are easy and markets are doing nothing but going up, it seems like many people don't want to take the time to do this.  I feel this is a great silver lining of this situation.  In addition, unlike previous market swings (such as 2008), almost every one of our clients held their positions / funds through the dip – they did not sell / panic.  This is wonderful, considering I just read an article that stated nearly a 1/3 of investors over 65 sold their equity holdings in February and March.  This outlines why having a plan, and an advisor to talk to and work with, is so valuable.  This pretty much sums up why we are in business.
As we work our way through summer, be sure to look for those silver linings in your life.  As I finish this, it reminds me of a recent day that rained off and on all day.  There was a little break in the rain right near sunset, and it turned out to be one of the best sunsets I have seen all year.
Karl